PNJ Update:
COVID19 NOTICE
At the present time our physical location remains closed. Our online store continues to remain open.
We are always available by email at info@paulnudelman.com or by phone at (514)515-2090
In the meantime, all items online and in-stock are available for purchase and shipping. We will do our best to ship items within a timely manner. Gift cards are available for purchase.
We hope everyone stays safe.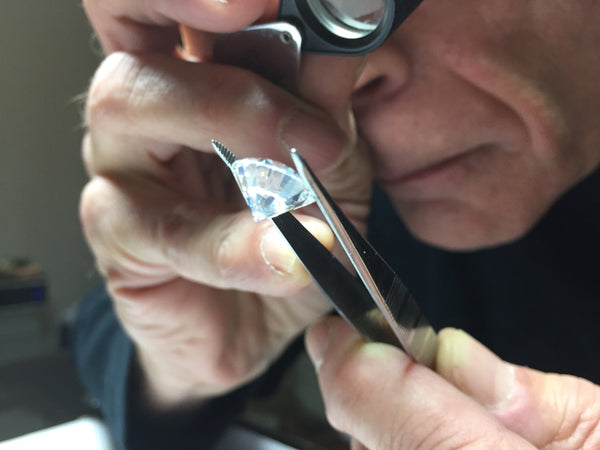 Meet Jewellery Designer Harris Nudelman
Custom Diamond Ring Specialist and Jewellery Designer in Montreal, Quebec.
I have the "know-how" and expertise to provide you with an exceptional diamond design and quality custom engagement ring online experience at very competitive prices.
I want to remove the "fear" from buying diamonds online and creating custom diamond engagement rings.
I'll be your guide and offer you my knowledge and expertise throughout the entire experience.
Contact Me Today
Jewellery Customer Testimonials
I have been a customer of Harris Nudelman for 18 years. Having moved from Montreal 20 years ago, most of my purchases have been made online. For my wife's birthday I purchased, sight unseen, a X carat H-SI1, excellent cut mounted in a setting that was described to Harris over email. As with all of Harris's jewellery, the ring is spectacular. The quality of Harris's work, his reliability, his personalized service, and of course the value are second to none.Working with Harris online has been consistently easy. My questions are always answered.My budget is always respected and the experience is always outstanding. Most importantly I trust Harris unconditionally.

Ben S., Ottawa, ON
In shopping for a diamond eternity band and wedding band, my partner and I were referred to Harris" services by to family friends who had previously worked with him to create a custom diamond engagement ring and a diamond wedding band respectively. I was told Harris was knowledgeable, friendly, professional and diligent. I was not disappointed !
Initiated by a quick call and some follow up emails with our measurements and specifications of my engagement ring, Harris guided us through our options delivering the best value and originality for our budget. He checked in with me throughout the process making sure his design aligned with my vision and the references I provided. When the two finished rings arrived, they fit like a glove and were just what we wanted.

Jennifer & Trevor, Montreal , QC
With Harris's help creating a custom diamond engagement ring was both easy and affordable.I had my fiancée clip some images of her dream ring.From those images and our conversations, Harris was able to create a digital model so that I could see and tweak the design before committing to a final product. As I started out with zero knowledge about ring and diamond shopping, I was very grateful for Harris's expertise and patient guidance. My fiancée could not be happier with her one of a kind worthy ring.I am happy knowing that I was able to get her a high quality ring that woud have been way out of range had I purchased it from typical jewellers.

Marc B., Toronto, ON
We had a great experience having my wedding band made and my wife's grandmother's ring re-imagined and re-designed by Harris Nudelman. Harris was able to offer us a variety of ideas on how to go about re-creating the perfect rings for both of us. All of our questions were addressed professionally and in a timely manner. We were extremely pleased with the finished rings that Harris helped design and I would not hesitate to recommend Harris to anyone looking for a professional jeweller.

Mike & Joella, Victoria BC
I was referred to Harris after a co-workers recommendation.Harris was patient with all of our questions and explained the whole diamond ring selection process to us. Harris was always offering his guidance and knowledge to assist us in choosing the best quality diamond within our budget. Once we chose our diamond, Harris then showed us a CAD model which allowed us to change anything. Harris made me feel as I was dealing with a friend. I have received so many compliments from the brilliance of the diamond to the quality of the setting. There is no comparison in quality and price to rings at other jewellery stores. We both couldn't be happier with our experience with Harris Nudelman and cannot wait until we get to design our bands!

Erin D., Ottawa ON
Since the first contact I made with Harris, the service was nothing but exceptional. Harris took the time to walk me through diamond by diamond offering his expertise and knowledge. Being able to give Harris an idea and see him transform it into a masterpiece was something special to watch. The CAD design gave me a great visual to envision the ring before it was created. I had been ring shopping before with my fiancée but nothing could compare to the ring Harris created. Elsewhere,there would be no way I could afford the quality diamonds that Harris provided.Based on the smile still on my fiancée's face,I woud say that Harris did an exceptional job.

Frankie L., Montreal QC
Harris you are a gem... pun intended !!! From the moment we first spoke, I knew this was going to be a wonderful experience. The quality of both service and product is perfect. I had no clue as to how much information there is to know about diamonds but your patience and guidance helped me through the education process smoothly. Every question and concern was answered immediately and there were occasions where those questions were answered before I even got to ask them. That was awesome. 
But wait!...I haven't told you the best part yet! I was made part of the process every step of the way. From CAD "drawings" and 3D representations of what the ring will look like to the actual casting, polish and final product. I felt so special. Every moment of the process you double-checked with me to see if I was pleased with the ring. From photos to real life the final product is flawless. You were always available and responded quickly to phone calls, texts and even emails.The experience was absolutely perfect. 5 stars!!! *****

Derek M., Montreal, QC
Cole and I want to sincerely thank you for our amazing wedding bands. We are both thrilled with how our rings turned out. I am personally blown away with my ring. It is amazing how you were able to take my ideas and create exactly what I wanted. I am so thankful that I ended up listening to your suggestion of setting the stones in white gold. I think it definitely makes for a perfect match with my engagement ring. We could not be happier with how they turned out.

Marci G., Surrey BC
Custom Engagement Ring and Jewellery Designs
Beauty... By Design
Call Harris @ Paul Nudelman Jewellers Inc Today:
514-515-2090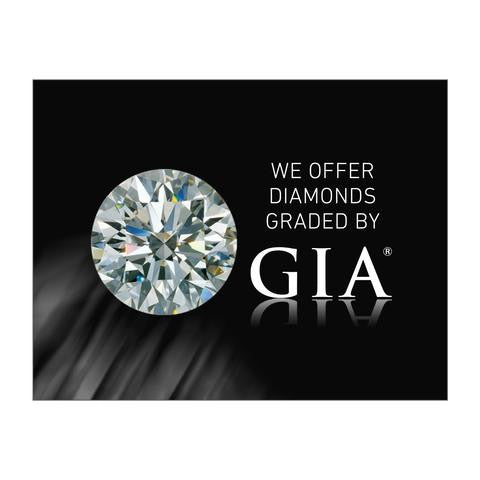 Buy with confidence